Exciting Themed Sessions for Young Artists Ages 7-10 Years Old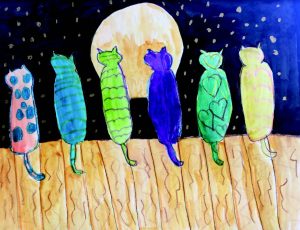 at the Mid Island Y JCC's location at 45 Manetto Hill Road, Plainview, NY 11803
PAINT, ILLUSTRATE, DRAW, SCULPT & CREATE MULTIMEDIA PROJECTS WEEKLY
Session 1: " Rainbow Pop" – July 18-22
AM Session: 7-8yrs . 9-11:30am
PM Session: 9-10yrs . 12-2:30pm
Pop through the rainbow and imagine the world beyond. Design your art with a veil of rainbow colors. Study the Smithsonians' vibrant rainbow installation made with 60 miles of thread, as well as the rainbow collection by English artist, Ann Marie Bone.
Session 2: " Mystical Creatures"- Animal Week –  July 25-29
Live Animal Experience this week
AM Session: 7-8yrs . 9-11:30am
PM Session: 9-10yrs . 12-2:30pm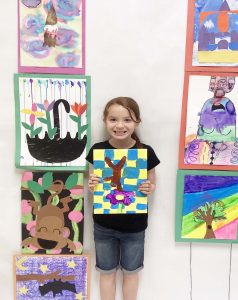 Create a magical world of mystical creatures. Bring your best ideas for dragons, fairies and gnomes, as you explore the forest with Edward Robert Hughes, Midsummer Eve and Tithi Luadthong's Lost Dog in the Forest.
————————————–
The Mid-Island Y Jewish Community Center, established in 1956, serves Nassau and western Suffolk Counties. More than 20,000 members and patrons benefit from the valuable programs and services they offer to the community. The MIY JCC, a UJA-Federation agency, is a center for personal growth, family strength and community cohesion. The center is located at 45 Manetto Hill Road, Plainview, NY 11803. Learn more about MIY JCC at www.miyjcc.org
Established in 1955, the Dix Hills based Art League of Long Island is a not-for-profit visual arts organization whose mission is to provide a forum and showcase for artists of all ages and ability levels, whether through art education in its studios (in-person, virtual), offsite community settings, or promoting their work through exhibitions and art fairs.
In addition to partnering with the Mid-Island Y JCC, the Art League's partnership in the Fall of 2021 with the Sid Jacobson JCC in East Hills has filled their space with delighted young artists under the tutelage of Art League Instructor Jess Mann.