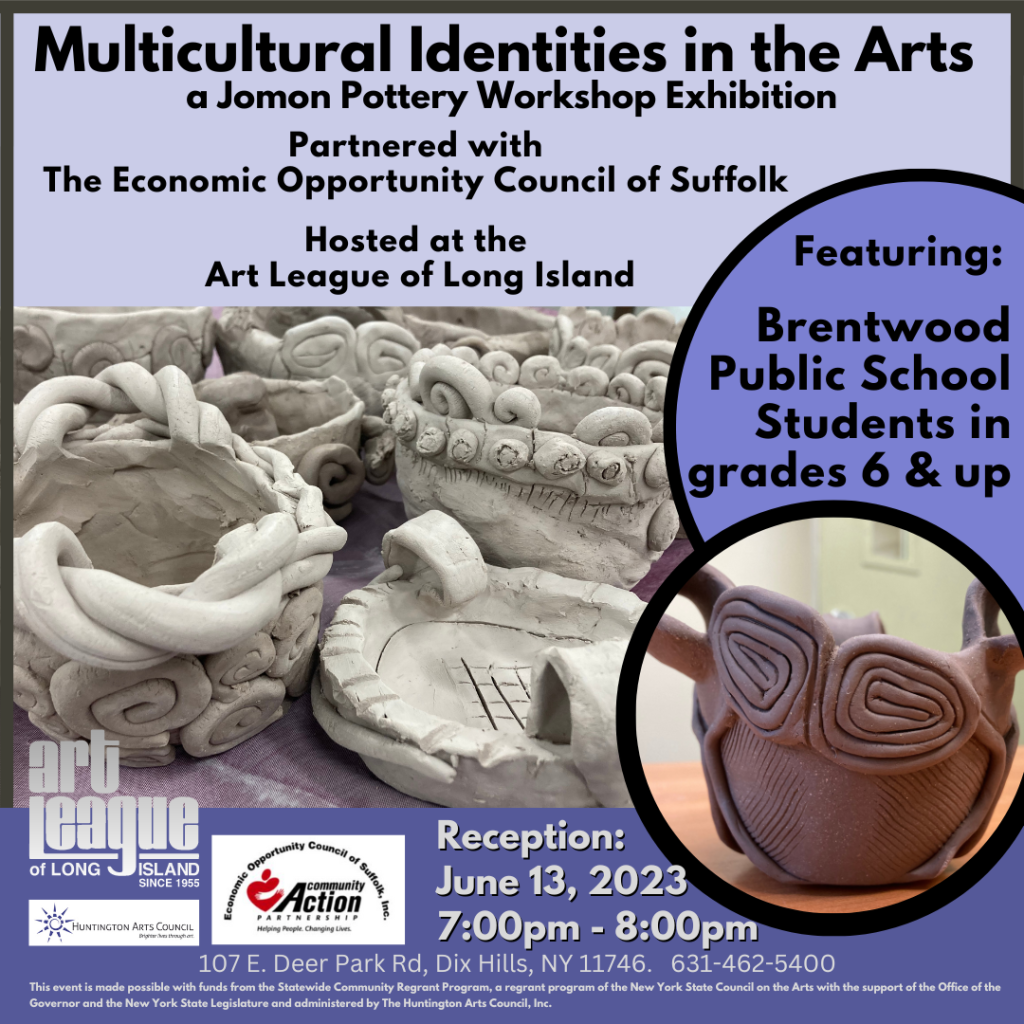 Meagan Moore (Assistant Director of Art Education at the Art League), a talented individual artist and educator, has been awarded a $1,000 microgrant through the Huntington Arts Council,Inc (HAC) in April 2023. This grant recognizes Meagan's outstanding contribution to the arts and her dedication to providing artful experiences for students in underprivileged School Districts. The grant enables Meagan to develop and implement exciting programs in collaboration with the EOC of Suffolk this summer.
Meagan Moore's initiative aims to provide an artful experience to students from underfunded school districts, enabling them to explore a historical global culture through Japanese pottery. By engaging with multicultural art practices, students will develop a deeper understanding of diverse cultural expressions and gain new perspectives on the world around them.
During the workshops, Meagan will engage students in lively discussions about the earliest Japanese ceramics, including Jōmon Pottery dating back to 14,500 BCE. Students will also explore the works of contemporary artists who draw inspiration from this ancient art form. By doing so, Meagan encourages students to think critically about how art evolves over time and the importance of cultural practices in the modern age.
The hands-on portion of the workshops allows students to employ specific techniques used in Japanese ceramics to create their own expressive artworks. Under the guidance of Meagan and her teaching assistant, the students will construct mini-pots and vases that pay homage to the past while embracing the future. The completed pieces will be fired by the ALLI and exhibited to the public for two weeks, starting June 13, 2023 with a reception that evening at 7pm. Afterward, the artworks will be returned to the students, allowing them to cherish their creations.
*
This program is made possible with funds from the Statewide Community Regrant Program, a regrant program of the New York State Council on the Arts with the support of the Office of the Governor and the New York State Legislature and administered by The HAC, Inc.