ART LEAGUE
OF LONG ISLAND
"Be the Artist You Want to Be"
We will be CLOSED until FURTHER NOTICE due to water damage.  This includes the office, please reach out to staff through info@artleagueli.org for all your inquiries during this time.  Thank you for your cooperation and understanding. Please keep checking our website for updates on reopening.
Please click here to purchase a craft kit
Please click here for the beginnings of a new era at the Art League, described by  our Executive Director, Marianne Della Croce.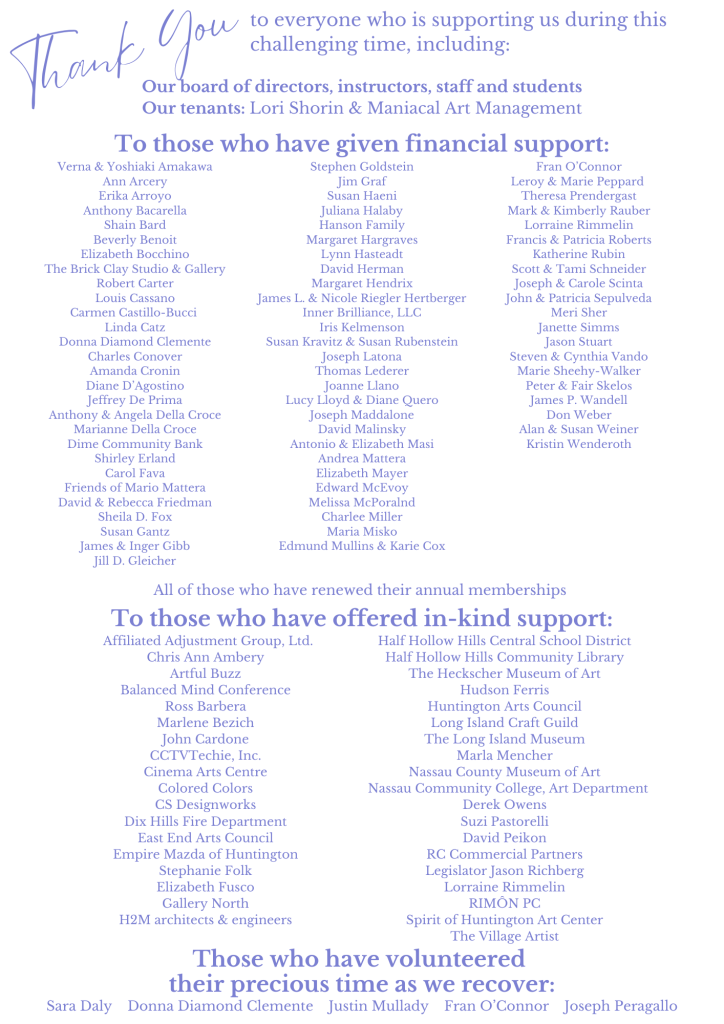 The Art League of Long Island is a not-for-profit organization dedicated to broad-based visual arts education, providing a forum and showcase for artists of all ages and ability levels.
Since its inception in 1955, the mission has focused on enhancing Long Island's cultural life by promoting the appreciation, practice and enjoyment of the visual arts.
THANK YOU to TD Bank for donating $25,000 toward expanding our LGBTQIA+ programming! We have launched the Youth PRIDE in the Arts Mentorship & Scholarship and have will re-scheduled Create Nights.
Call for Artists: 58th Holiday Fine Art and Craft Fair. 
Currently on display: TBA