In the Jeanie Tengelsen Gallery
Thursday, Nov 10 | 7:00PM – 8:00PM
Admission is free
Let Debbie Wells of Artful Circle (www.artfulcircle.com) bring the fascinating personal relationships of artists (both famous and less well-known) to life.
What attracts artists to each other…is it love, sex, secrets, similarities in cultural background or artistic styles? Does one serve as muse to the other? Do they support each other equally or is there an imbalance? Does money and fame drive the relationship? In this presentation, we will cover husband and wife artist couples with mainstream values to those marriages that preferred a more bohemian lifestyle. There are also artist teams of parent/child, siblings, mentor/student and unconventional friendship.
No matter the relationship, these artists are permanently intertwined in their place in art history making their private lives as intriguing as the art they created.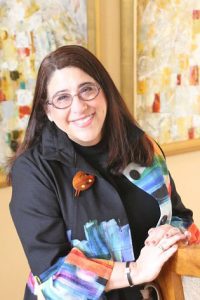 Debbie Wells is a museum curator, photographer, graphic artist, and Past President of the Art League of Long Island. Wells is a graduate of Parsons School of Design and active Artist Member of the historic Salmagundi Club in New York City. She is the co-founder of Artful Circle, which provides educational artful virtual and in-person lectures and activities. Join the Artful Circle mailing list at www.artfulcircle.com and learn about Artful Circle programs and receive a free daily Fun Art Fact of the Day e-newsletter.